This past weekend we went to Vegas for my younger brother's 21st birthday. we spent the weekend shopping, playing craps, walking, and eating good. Here are some of the pictures from the trip..
view from the plane over the Grand Canyon.
view from our room at the Wynn.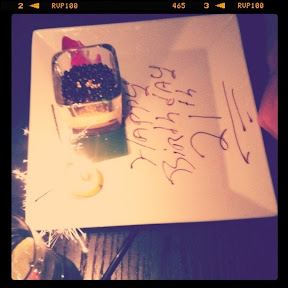 21st birthday dinner for Michael at SushiSamba.